Eye in the Sky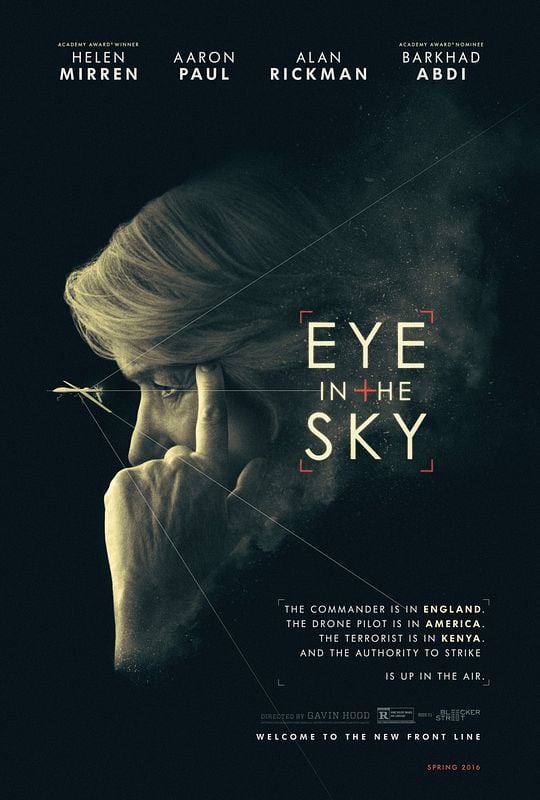 Origine :
Grande-Bretagne
Réalisateur :
Gavin Hood
Acteurs :
Helen Mirren, Aaron Paul, Alan Rickman, Barkhad Abdi, Phoebe Fox
Genre :
Thriller
Durée :
1h 42min
Année de production :
2015
Titre original :
Eye in the Sky
Plus d'information sur allocine :
http://www.allocine.fr/film/fichefilm_gen_cfilm=228982.html
Le colonel Katherine Powell (Helen Mirren), officier du service d'espionnage, est placé aux commandes d'une opération top-secrète impliquant plusieurs nations. Un groupe de terroristes réfugié à Nairobi doit être capturé ; les services secrets découvrent que le groupe prépare une attaque suicide. Le risque est imminent, il faut agir très vite pour stopper les terroristes coûte que coûte. Dans une base du Nevada, Steve Watts (Aaron Paul), pilote de drones, est prêt à intervenir pour éliminer la menace. Une petite fille entre dans la zone de tir… Entre dommages collatéraux et pressions politiques, sauront-ils prendre la bonne décision ?
Qualité :
BDRIP
Format :
Avi
Langue :

Français
Codec vidéo :
XviD
Tailles des fichiers :
1 x 700 Mo
Nom de la release :
Eye.in.the.Sky.2015.FRENCH.BDRip.XViD-eVe
Taille totale :
700 Mo
http://rapidgator.net/file/5f38bbf9e371914dc2082d87abd379b5
http://uploaded.net/file/oncdgryu
http://turbobit.net/qpnhjjeqeity.html
https://1fichier.com/?1fg7voctyd
Mots clés:
Comments: 0