The Big Short : le Casse du siècle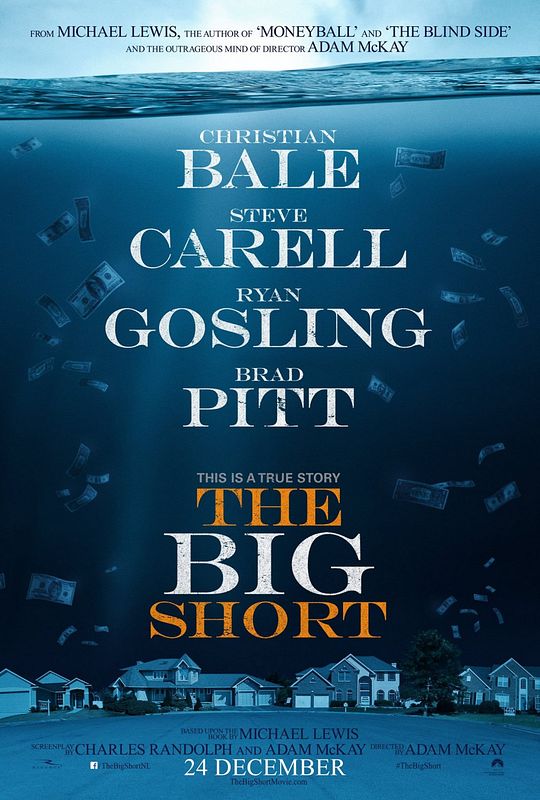 Origine :
U.S.A.
Réalisateur :
Adam McKay
Acteurs :
Christian Bale, Steve Carell, Ryan Gosling, Brad Pitt, John Magaro
Genre :
Drame, Comédie, Biopic
Durée :
2h 11min
Date de sortie :
23 Décembre 2015
Année de production :
2015
Titre original :
The Big Short
Critiques Spectateurs :
3.5
Critiques Presses :
3.5
Plus d'information sur allocine :
http://www.allocine.fr/film/fichefilm_gen_cfilm=227900.html
Bande annonce :
The Big Short : le Casse du siècle Bande-annonce VF
Wall Street. 2005. Profitant de l'aveuglement généralisé des grosses banques, des medias et du gouvernement, quatre outsiders anticipent l'explosion de la bulle financière et mettent au point… le casse du siècle ! Michael Burry, Mark Baum, Jared Vennett et Ben Rickert : des personnages visionnaires et hors du commun qui vont parier contre les banques … et tenter de rafler la mise !
Qualité :
DVDSCR
Format :
Avi
Langue :

Anglais
Sous-titre :

Français
Codec vidéo :
XviD
Tailles des fichiers :
1 x 1400 Mo
Nom de la release :
The.Big.Short.2015.FANSUB.VOSTFR.DVDSCR.XviD-TeamSuW
Taille totale :
1400 Mo
http://uploaded.net/file/iwknl78b
http://rapidgator.net/file/2e96f0e1e21a2d130e1384219f541158
http://turbobit.net/9c1nxdjzoi4k.html
https://1fichier.com/?ixr6sy8at0
Mots clés:
Comments: 3